Refurbishment Works
Thank you for your ongoing support of the Pelangi Beach Resort & Spa, Langkawi.
We are pleased to inform you that the Resort completed the second phase of refurbishment of the guest rooms, which was a block of 92 rooms. The refurbishment is aiming to improve the Resort based on guest feedback and elevate the overall stay experience, at this moment both traditional and refurbished rooms are separately bookable.
The third phase is due to begin February 16th which includes a second block or rooms as well as Cba our beachfront outlet. We are excited to share the renewed outlet will have increased seating capacity, a fresh new look, and exciting new menu. The refurbishment will be conducted in the same manner with no disruptions to the guest's holiday experience.
Please be assured that our guest's experience remains our priority. The services and operations remain unaffected and there will be no impact in terms of noise pollution as the refurbishment area will be located away from occupied guest rooms.
Please kindly contact us directly should you require further information. We would like to thank you for your kind understanding.
Kind Regards,
Clement Paul
General Manager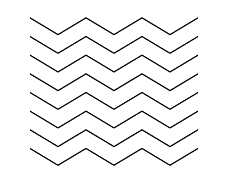 DISCOVER OTHER NEWS
Discover new information about Pelangi Beach Resort & Spa.
Our latest news
Introducing Pelangi Beach Resort & Spa, Langkawi
We are pleased to announce that effective 25 June 2020, our hotel, the Pelangi Beach Resort & Spa, Langkawi will be managed and operated by, THR HOTEL (LANGKAWI) SDN BHD and rebranded as PELANGI BEACH RESORT & SPA, LANGKAWI.