Exclusive meeting venue in Langkawi
Meetings & Events
Exclusive Events venues in Langkawi
Langkawi is an ideal destination for meetings, incentives, conferences and events, Pelangi Beach Resort & Spa, Langkawi features versatile outdoor spaces across the 35-acre property and a variety of indoor options for meeting planners. The nine breakaway rooms and pillarless grand ballroom make it one of the best Langkawi meeting venues that offer various options tailored to your needs. Our committed team are at your service and cater to every attention and detail from start till finish.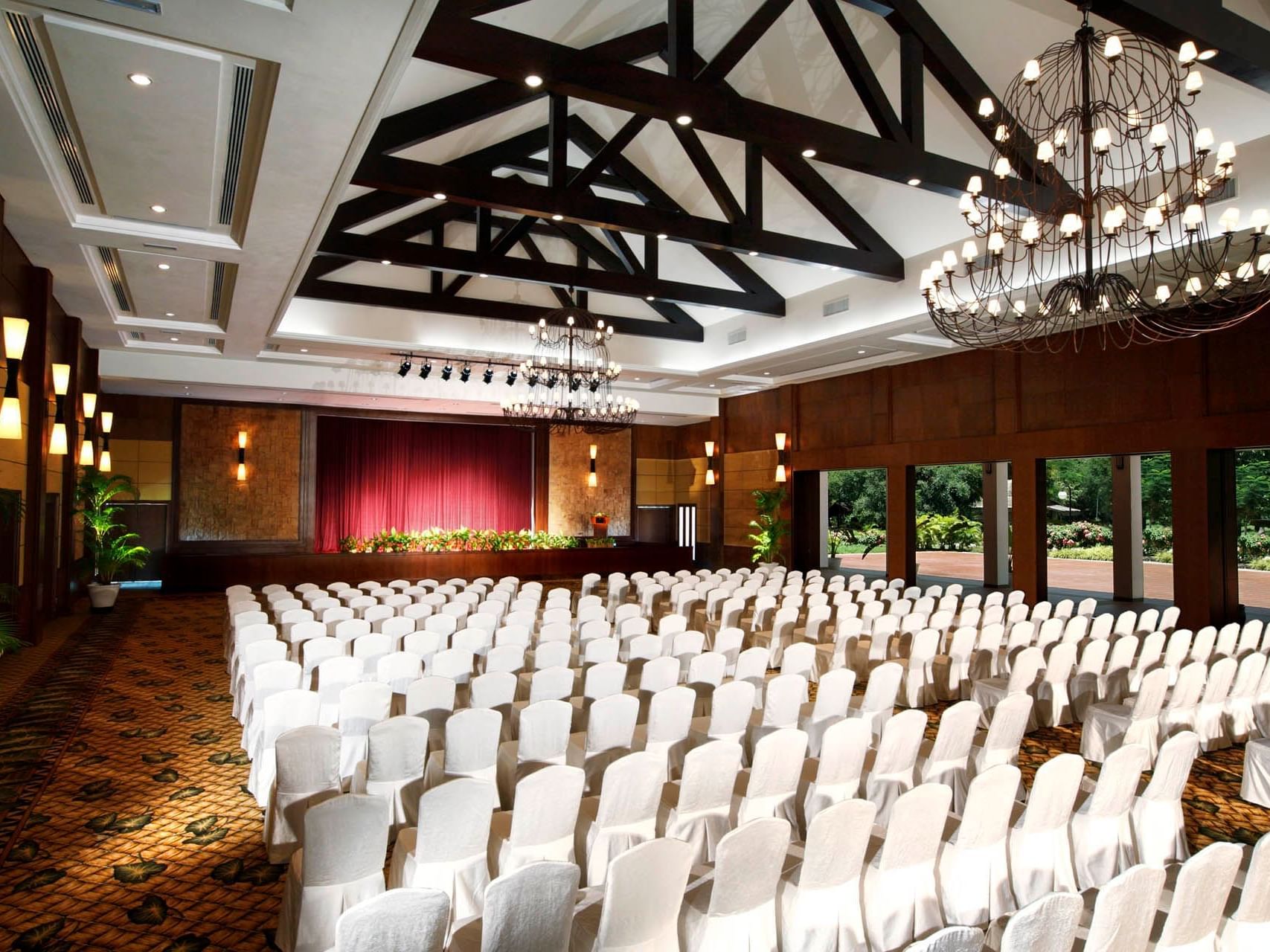 Pelangi Grand Ballroom
The Grand Ballroom is pillarless, featuring natural daylight and high ceilings with a movable elevated stage. The size of the Ballroom is 624sqm and has the capacity of up to 420 people for a reception including a spacious pre-function cocktail area.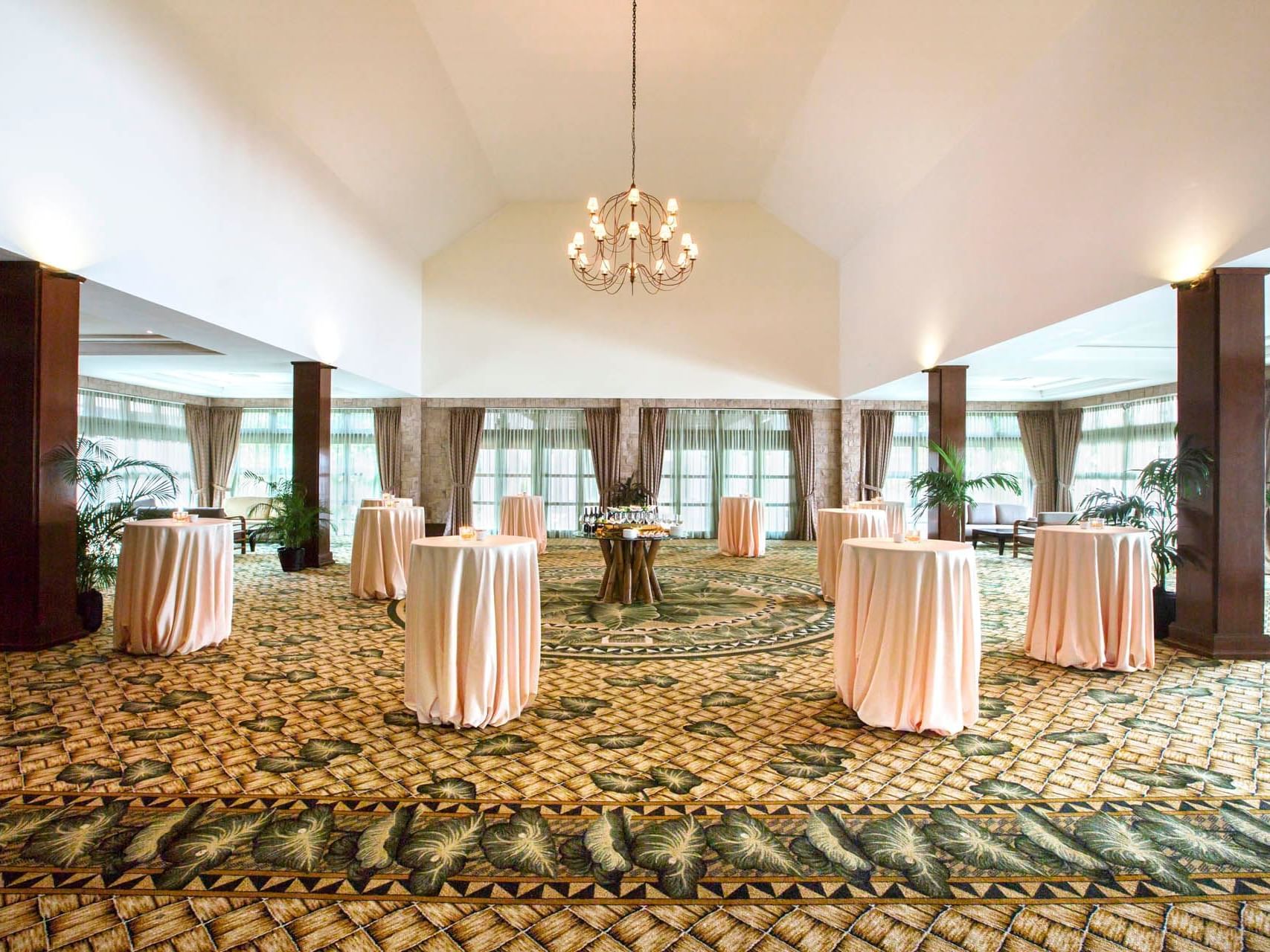 Bougainvillea Hall
A smaller option for natural daylight venue, the Bougainvillea measuring 280sqm has the capacity to accommodate up to 150 people theatre style and promises a conducive setting for various events, exhibitions targeting smaller group sizes. The venue is connected to the Pelangi Grand Ballroom via a covered walkway with a VIP room, making it an idea pre-dinner reception area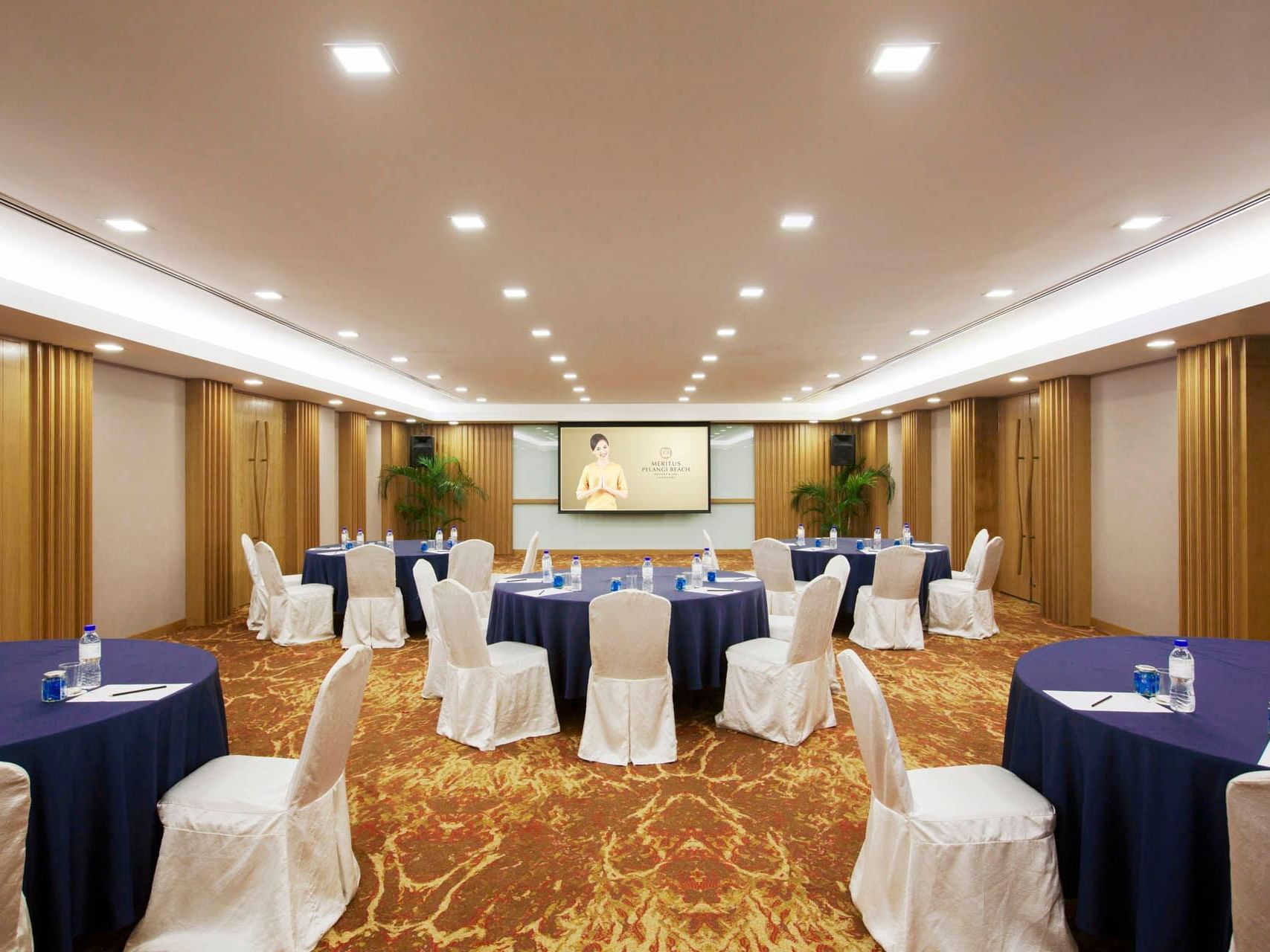 Dewan Pelangi
Dewan Pelangi offers an exceptional venue for meetings and seminars. The venue can hold up to 120 guests in theatre-style, 100 guests for a cocktail reception and 100 guests for a banquet dinner.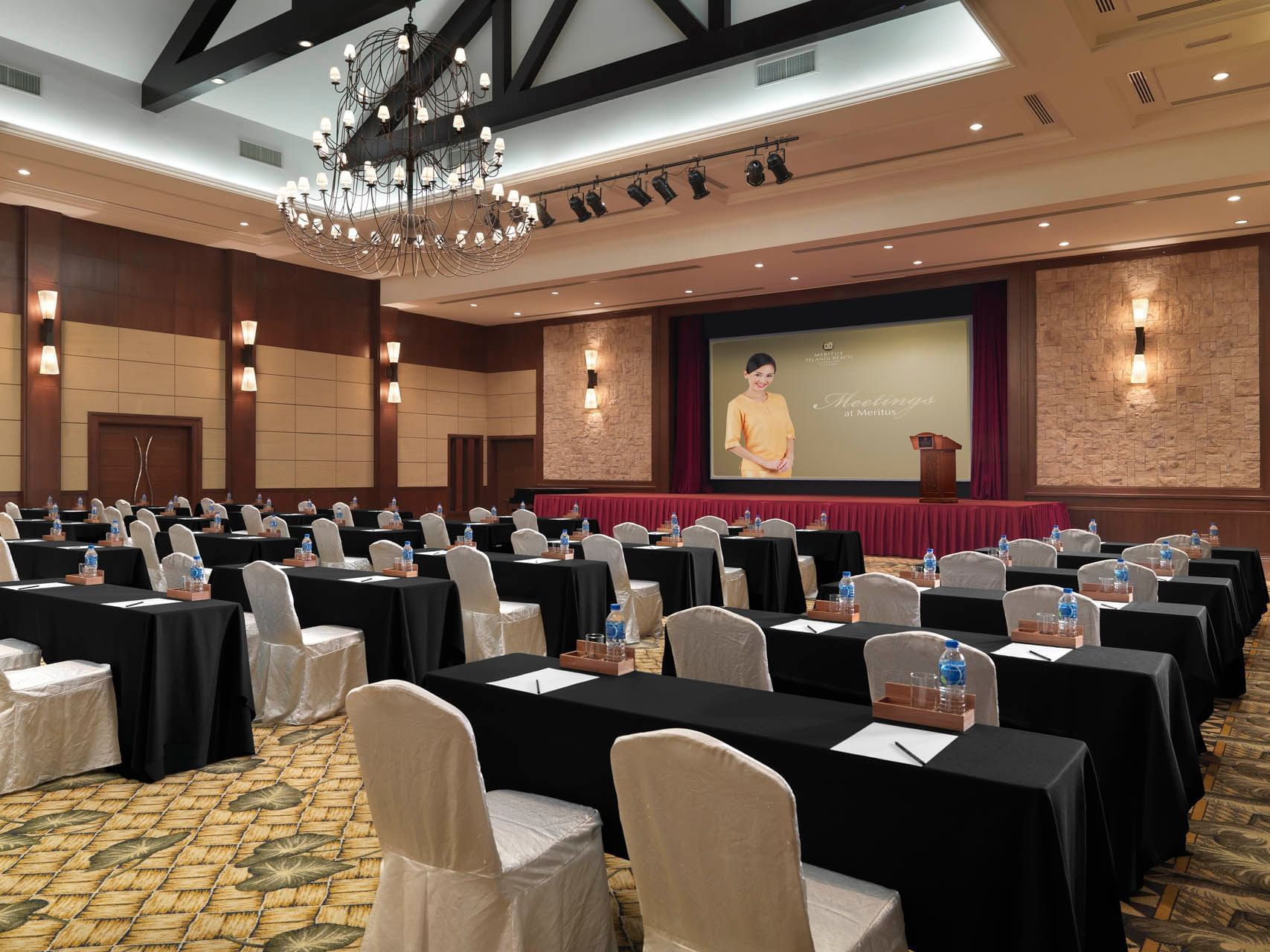 Meeting Rooms
Pelangi Beach Resort & Spa, Langkawi also takes pride in our selection of seven meeting rooms, ideal for breakout sessions, smaller meetings, seminars and press conferences. Flexible arrangements with quality food catering can be customised to any budget and palate.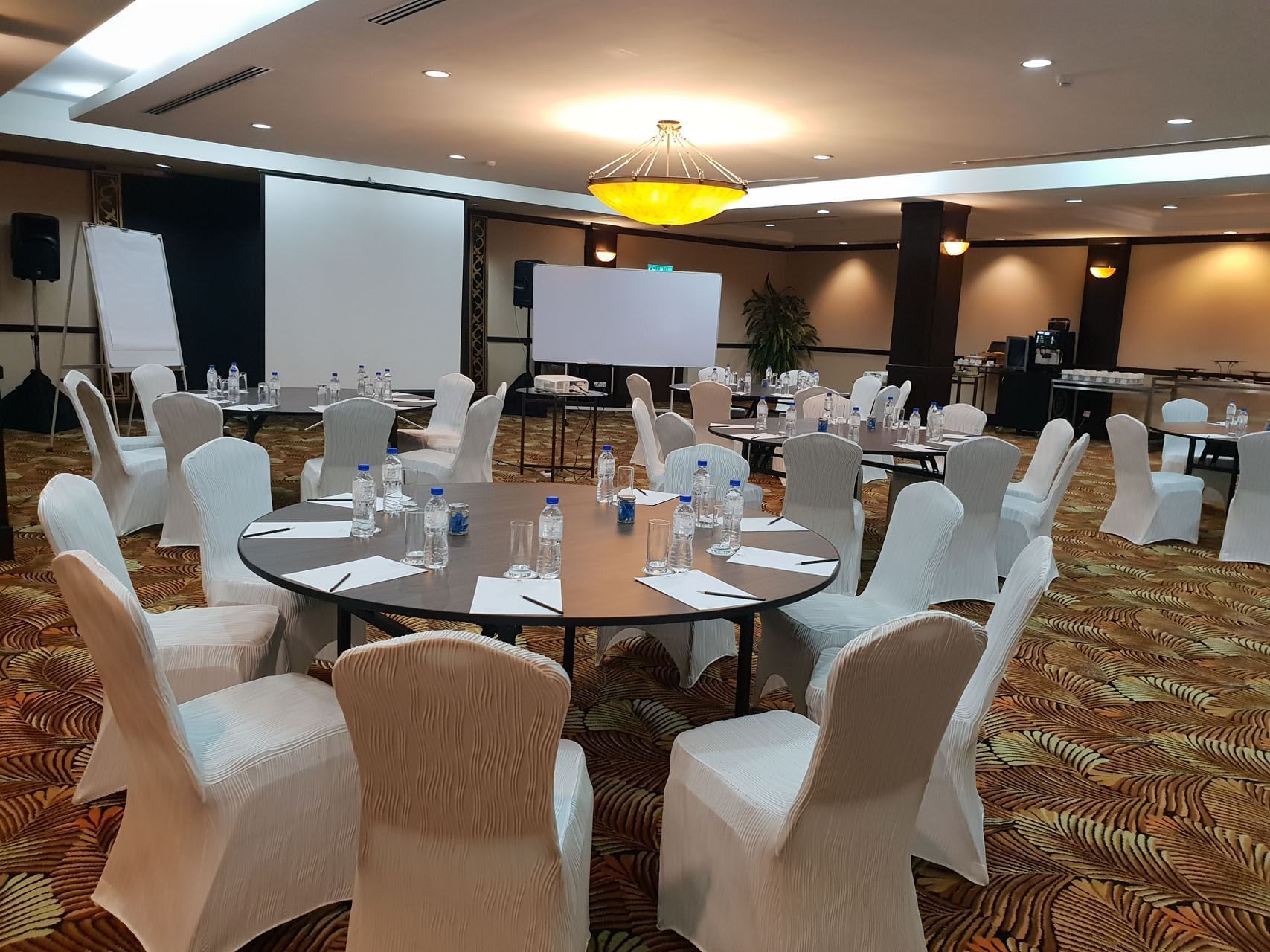 Dewan Cenang
Dewan Cenang offers an excellent meeting space that can accommodate up to 100 people theatre styled and cluster set up including banquet dinners. The warm earthy surroundings make it a versatile venue for both meeting and dinners.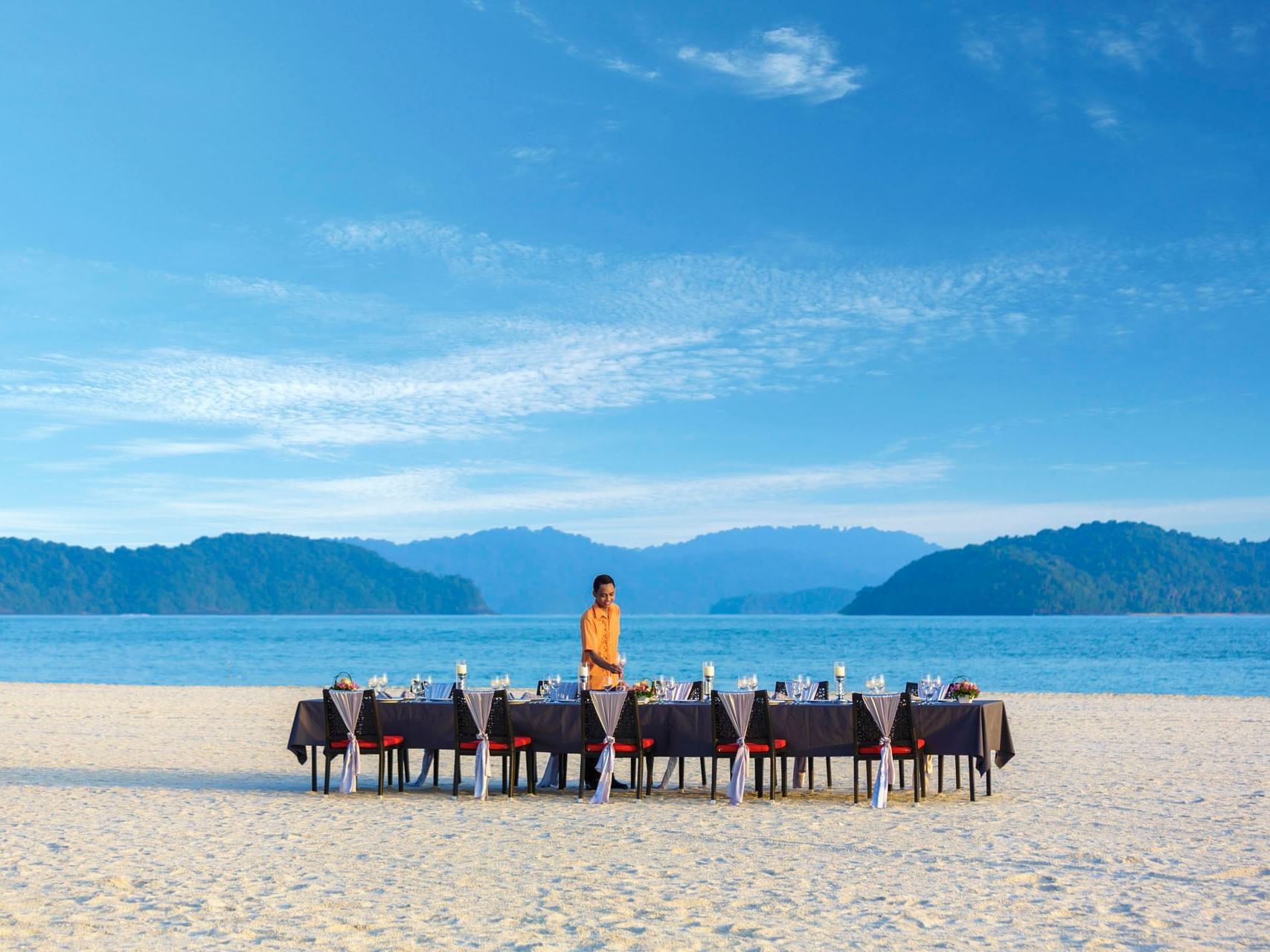 Outdoor Venues
Pelangi Beach Resort & Spa, Langkawi has numerous garden areas that could transform, befitting your venue needs. Whether you are looking to hold your dinner under the tropical skies by the canopy of casuarina trees, or garden area overlooking the sea, we will ensure your meeting and events needs are tailored to your desire.
Capacity Chart
Pelangi Grand Ballroom
Bougainvillea Hall
Dewan Pelangi
Meeting Rooms
Dewan Cenang
Outdoor Venues